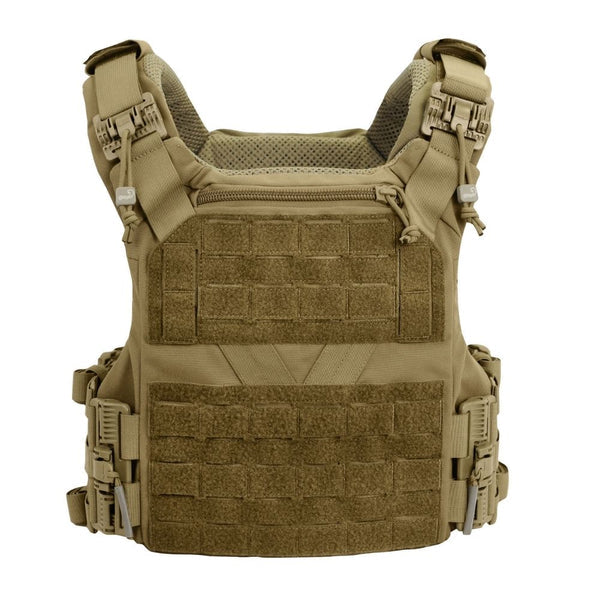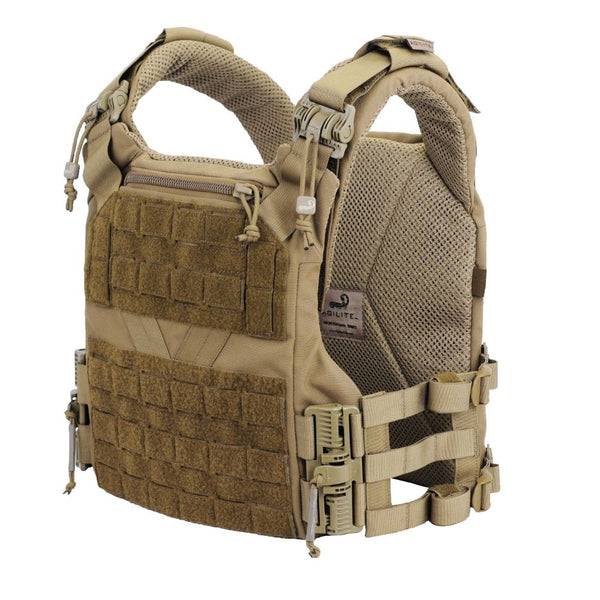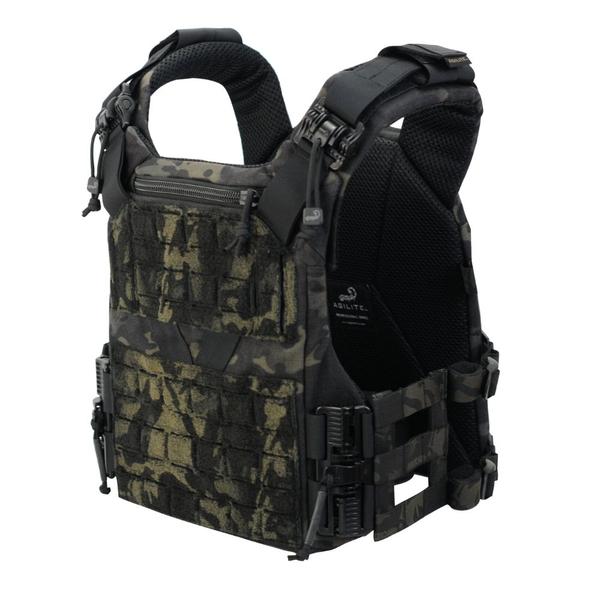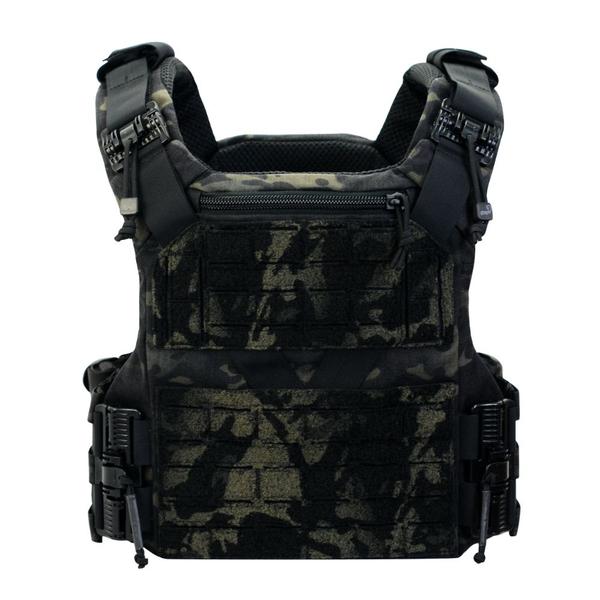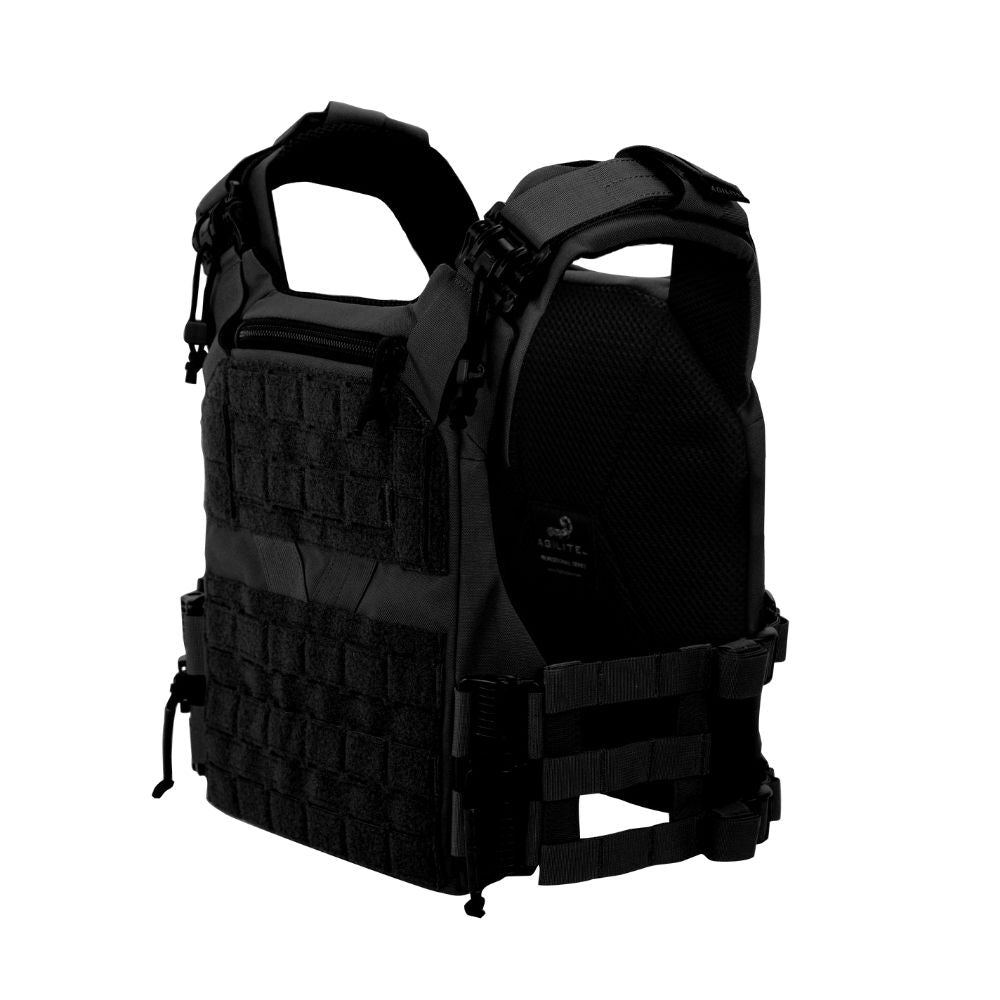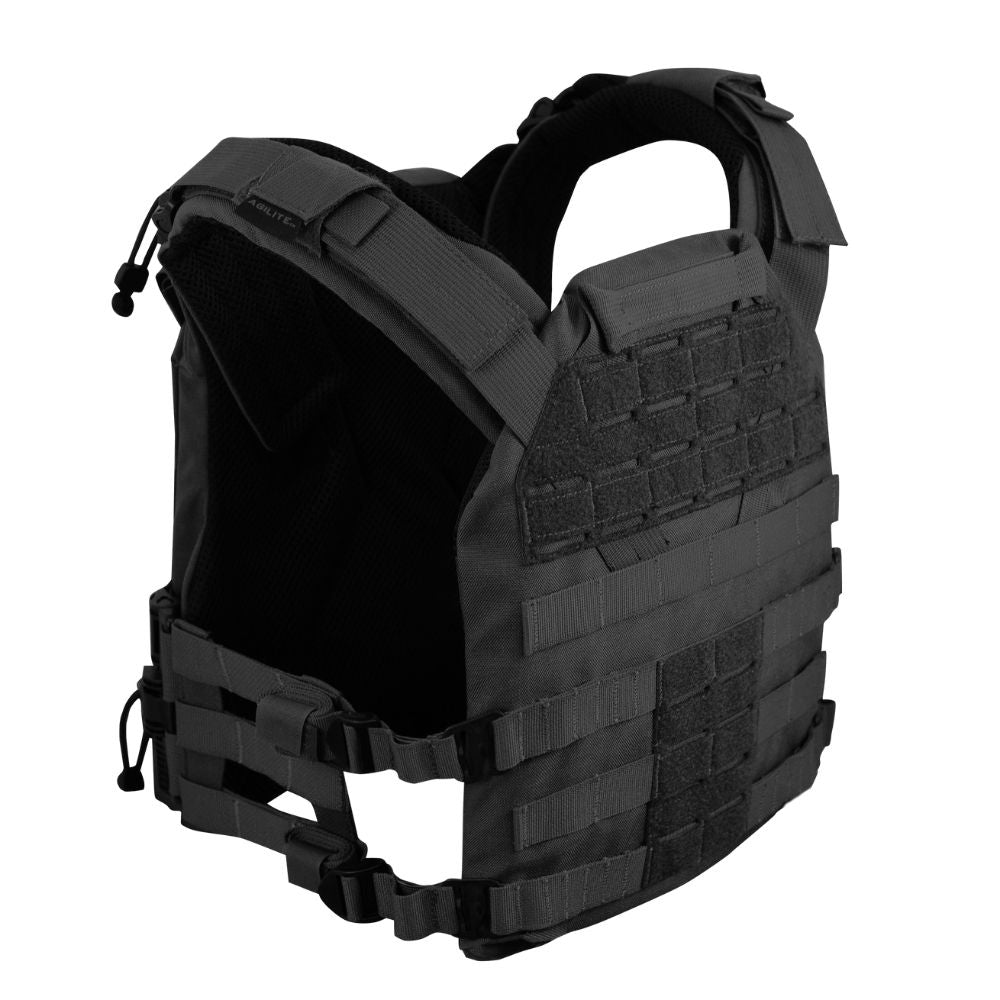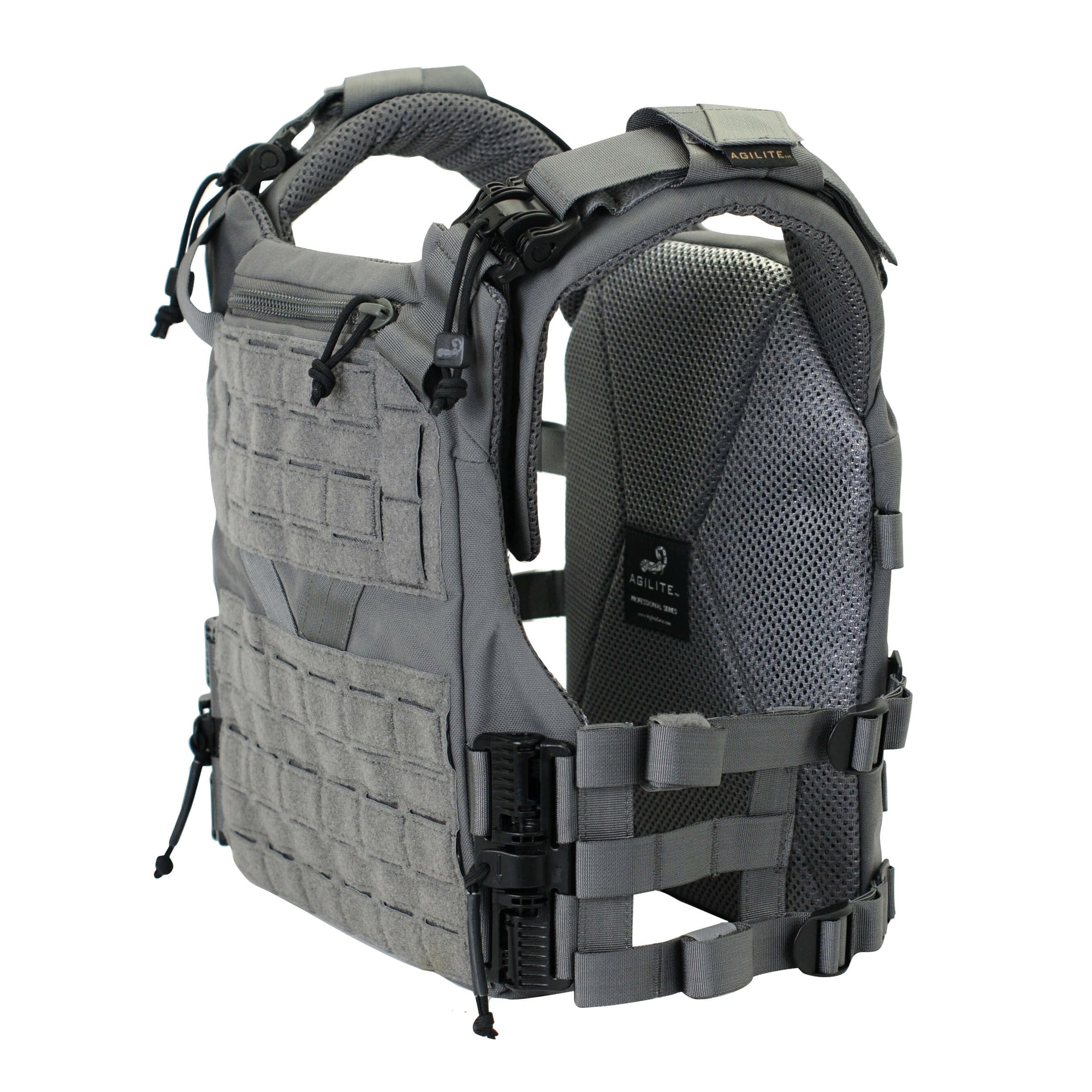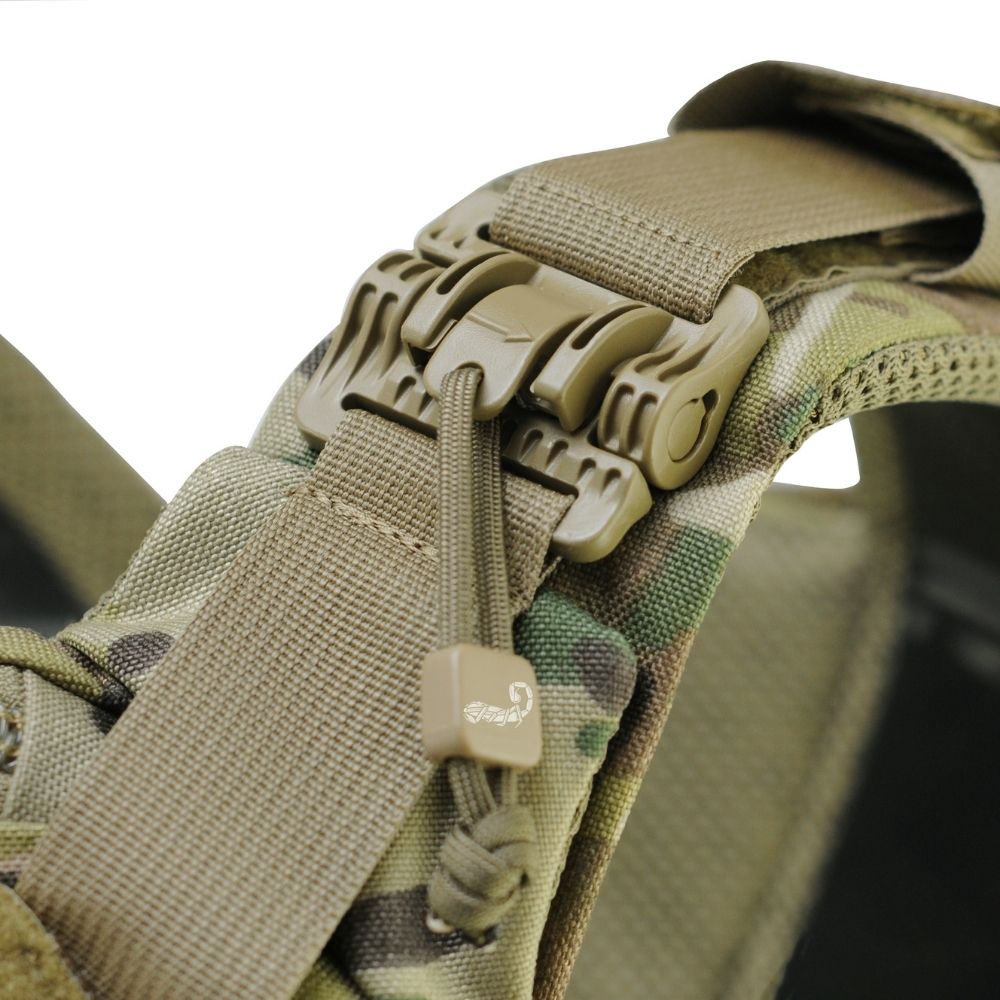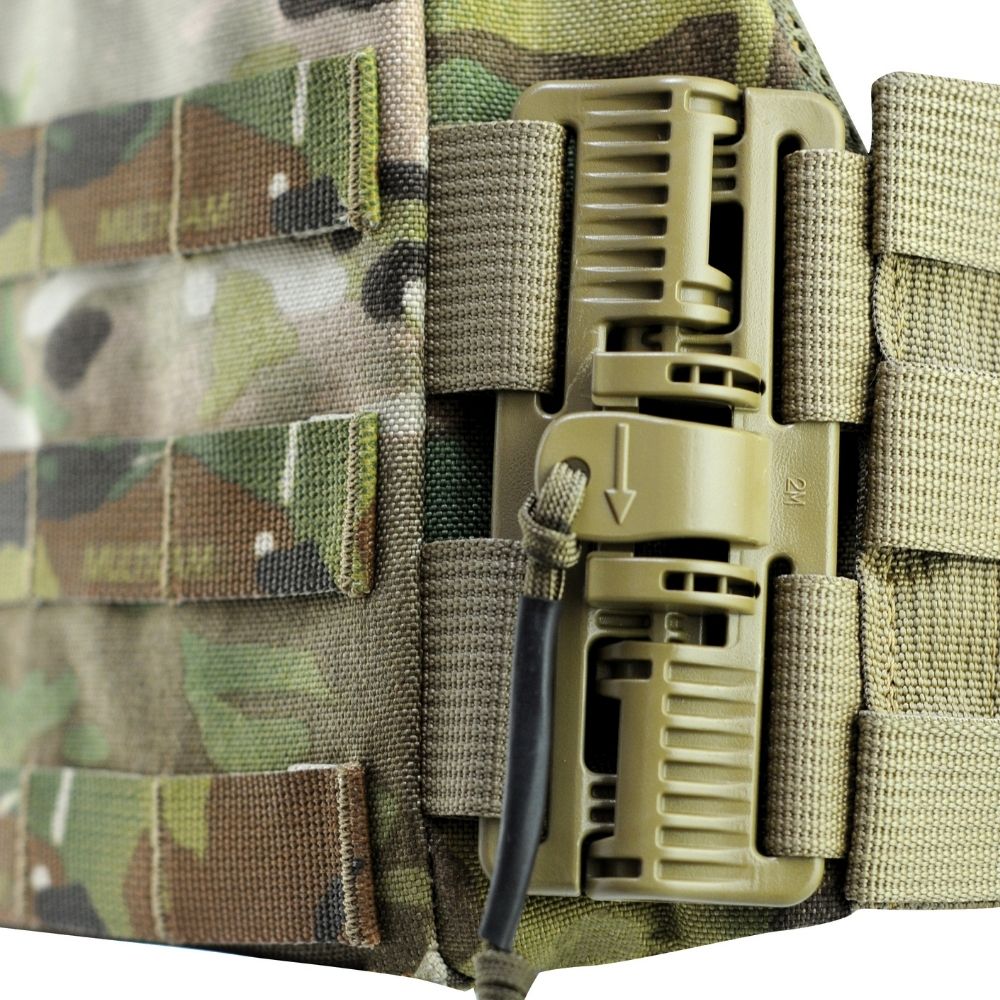 K19 Plate Carrier 3.0
€299,90
( / )
Unavailable
Please select all options.
• The K19 Plate Carrier is the most comfortable plate carrier on the market. Designed, tested and battle-proven in Israel and behind enemy lines with some of the IDF's most elite units.

• It has a one-size-fits-all cummerbund and multi-size plate bag absolving the need to make complicated and risky sizing choices when buying.

• The Plate Carrier employs our Egress™ Quick-release system and proprietary Fast-Adjust™ Cummerbund that can be adjusted and fine-tuned in real time, by the wearer. The ability to adjust it yourself, on the fly, is critical in order to avoid unnecessary fatigue and compromised combat awareness.

• The K19 is also placard-compatible, with both upper attachment points and a new laser-cut loop overlay. It allows you to either add velcro-backed placards instantly, or use the mil spec, bartacked molle underneath to attach regular molle pouches.

• Both left and right quick detach buckles are removable so that you can replace them with minimalist slide buckles (included) for an even lower profile better for shouldering your rifle.

• The rear of the K19 plate bags have a triple layer of low profile fusion foam to remain comfortable even when using the K19 with hard steel or ceramic armor plates (no need for a plate backer).

• The K19 is compatible with the AMAP III Assault pack so you can attach it directly in seconds. No threading MOLLE, no hassle.

• The K19 Plate Carrier has traveled many miles and has crossed borders into some of the most dangerous places in the world in order to bring you one of the most detailed and thought out plate carriers on earth.
The K19 is a ONE-SIZE-FITS-ALL plate carrier that will fit all body types, shapes and sizes.

What About Plate Size?

Good News! The K19 has "one-size-fits-most" plate bags. They will fit any ballistic plates that are sizes S, M or L. To check if your plates are too big for the K19 see maximum size here:



If you have a further question about sizing-email us at customercare@agilitegear.com.
• 1000D CORDURA® Mil Spec Tactical Nylon
• Mil Spec polymer buckles and hardware
• Egress™ Quick-release system and proprietary Fast-Adjust™ Cummerbund.
• Laser cut Velcro MOLLE overlay panels
• Fits any size S, M or L SAPI/ESAPI plates up to 1.5" thick
• Fits all 10"X12" plates
• Hook and loop chest pannel dimensions: 25cm * 9cm (9.8" x 3.5")
• Laser-engraved Mil Spec Polymer cord pulls
• Weight: 2.5lbs (1.1kg)

Details
• Integrated Egress™ Quick-release system
• Proprietary one-size-fits-all Fast-Adjust™ Cummerbund that can be adjusted by the wearer in real time.
• Shoulder Egress buckles set back so they don't interfere with rifle stock placement
• Interchangeable Shoulder Buckles (both left and right) with minimalist slide buckles included
• One-size plate bag with internal adjuster to fit all common plate sizes perfectly (SAPI S,M or L-see sizing tab for exact details).
• One-Size-fits-all cummerbund-no risks or sizing decisions to be made during purchase-fit for very small-very large people.
• Placard-compatible
• Front zip admin pocket
• Fusion foam shoulder padding for comfort during prolonged use
• Proprietary "V" design spreads weight over maximum surface from shoulders to center mass area to avoid pressure points.
• Rear drag handle
• Skeletal shoulders for comms and hydration tubes
• Front and rear laser cut hook and loop panels
• AMAP III Assault Pack Compatible

Free Shipping on this product (and rest of your order)
Return Policy - If you are not 100% satisfied with your purchase, you can return the product and get a full refund.You can return a product for up to 30 days from the date you received it. Any product you return must be in the same condition you received it in. For any further questions please contact us at customercare@agilitegear.com
Great overall quality!
I've been trying to figure out which armor is best for my purposes for a while. I tend to spend too much time comparing? I finally pulled the trigger on the k19 and I'm not finding any buyers remorse yet! I'm not going to use it every day, or hopefully ever? I'm just a knuckle dragging heavy equipment mechanic working for the state of Nevada dot. I do like nice things though, and this is definitely up there! Very light compared to steel and fitting is comfortable. I'm still fiddling with the fit because it is infinitely adjustable. I'm very happy with the purchase!
First carrier
Great quality and fitment
Plate Carrier K19
Amazing !!!My daughter,s husband Ukrainian officer wearing this vest on a front line and satisfied with it
Rock Solid
They thought of everything